Hi Folks,
Has anyone tried this? I've got an At-200 (no software upgrades) and I just bought the luthier kit for a custom guitar project which is still in baby steps. I wanted to test the new DSP4 board and its features on the AT-200.
My questions is: are all the connections equivalent on both versions of the DSP board? I managed to install it and make it work except the pickup selector (I do not perceive any change) and tone control in autotune mode (tone is very dark and does not change), everything else worked right.
So I'd like to know what am I doing wrong here?
- Pickup selector
I bought the kit for the 5-way pickup selector. Documentation says there is a toggle in the "left" side of board to indicate what type of PU selector is in use. Only toggle I found is on the right and there is 4 small toggles. Could you help me telling me ho I need to change it so it can work with the 3-way selector on the AT-200?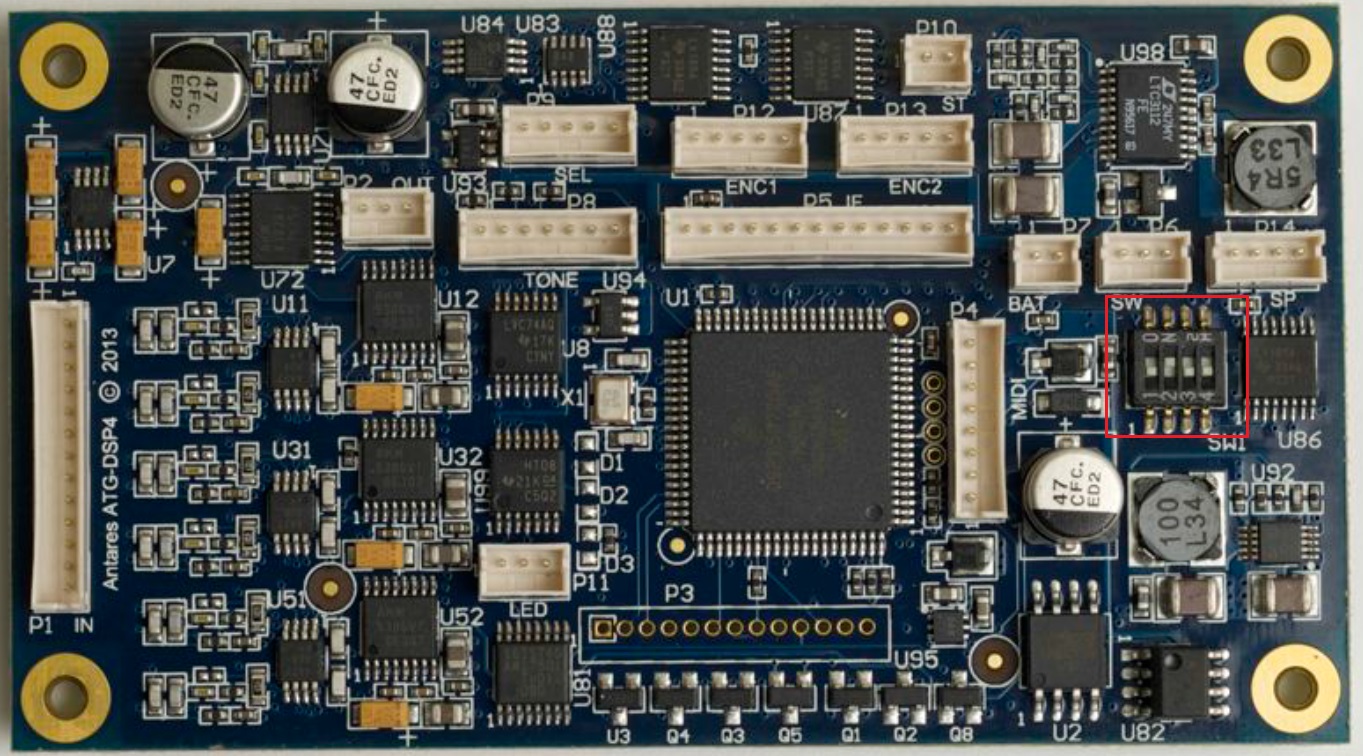 - Tone Control
Could the connection of the pickup selector affect it? I do not see I am doing anything wrong here unless connections are not equivalent on both DSP boards or there some sort of malfunctioning.
Thank you,
Christian
Note: At-200 is stock and I am simply doing a straight forward swap of the DSP boards.