As I noted earlier in this thread, my original plan to use a Fishman Fluence battery pack to power the Antares ATG luthier kit failed miserably due to the unpublished 10mA cutoff designed into the Fluence for short protection. The ATG needs at least 25x that current!
I considered many options, including an easy one: get an external battery and glue/velcro to the Strat tremolo back plate - done! I did so with this battery: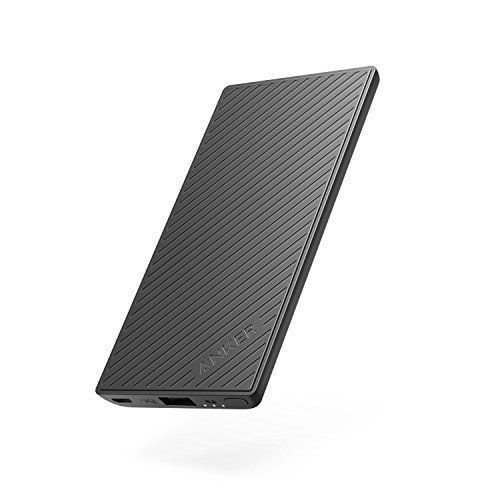 https://www.amazon.c...0?ie=UTF8&psc=1
I fabricated a USB power adapter; charging the pack is simple via a mini-USB on the side. It works very well and lasts a very long time (5000 mAh), but is uncomfortable because it sticks out quite a bit from the back of the guitar. However, this may not deter some and it's therefore a low-effort option.
I still liked the Fishman Fluence form factor, so I decided to hack it. Inside is a 3.7V 1500 mAh LiPo battery and a small circuit board for charging, boosting the voltage to 9V, and overcurrent protection. The board would not be easy to modify so a replacement was found at Adafruit: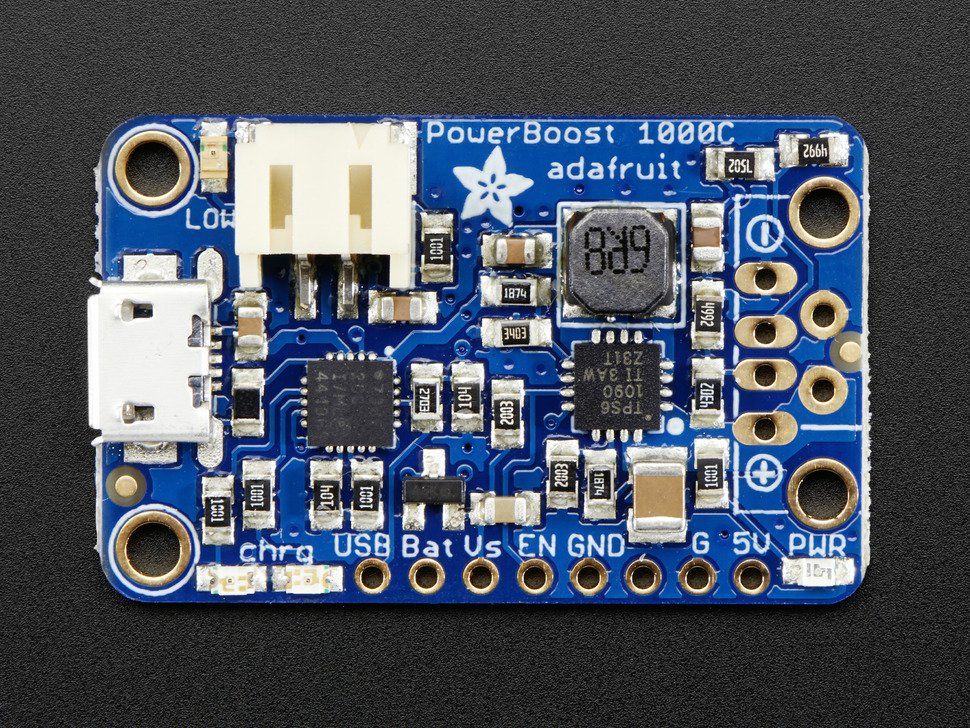 https://www.adafruit.com/product/2465
This board boosts the voltage to 5V and is capable of delivering a massive 1000mA. It also has all connections conveniently broken out on the side of the board. I needed a micro-USB connector at 90 degrees to the board, which was accomplished using this breakout board and a 90 degree header:
https://www.adafruit...duct/1833  (the
header shown is the one that comes in the kit; replace it with a 90 degree version)
Lastly, I added a small switch to be able to turn off the booster in order to conserve power; while it draws a minimal amount of current when idle, this will ensure zero draw when storing the guitar:
https://www.adafruit.com/product/805
I replaced the Fishman battery with a larger capacity, 2500 mAh LiPo: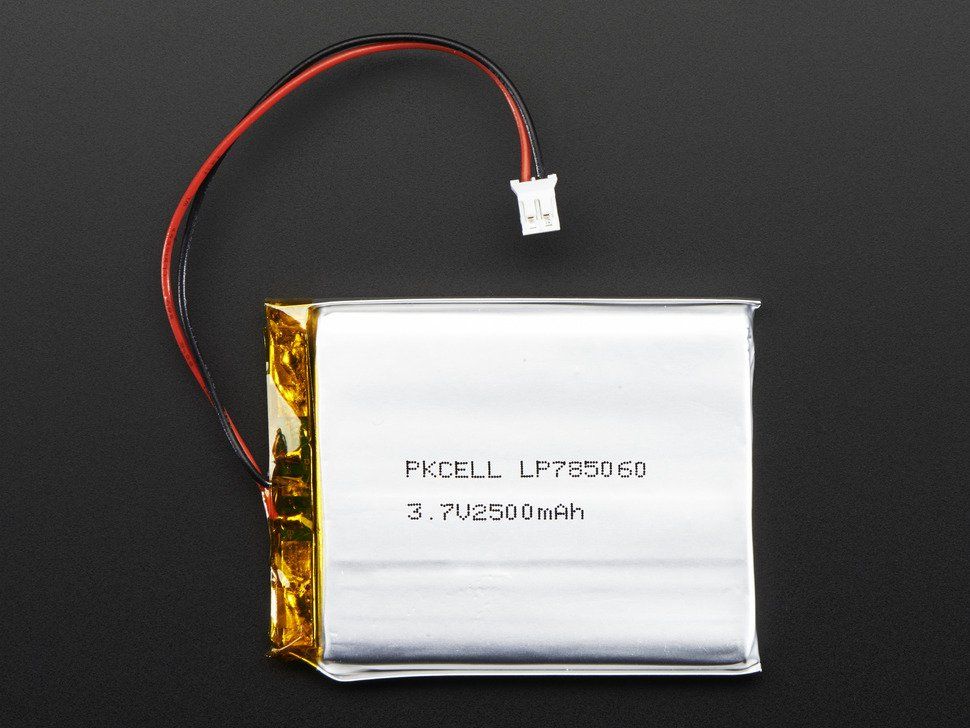 https://www.adafruit.com/product/328
Any larger than this would be too thick and defeat the whole purpose of using the Fishman battery case. The assembly before fitting into the case looks like this: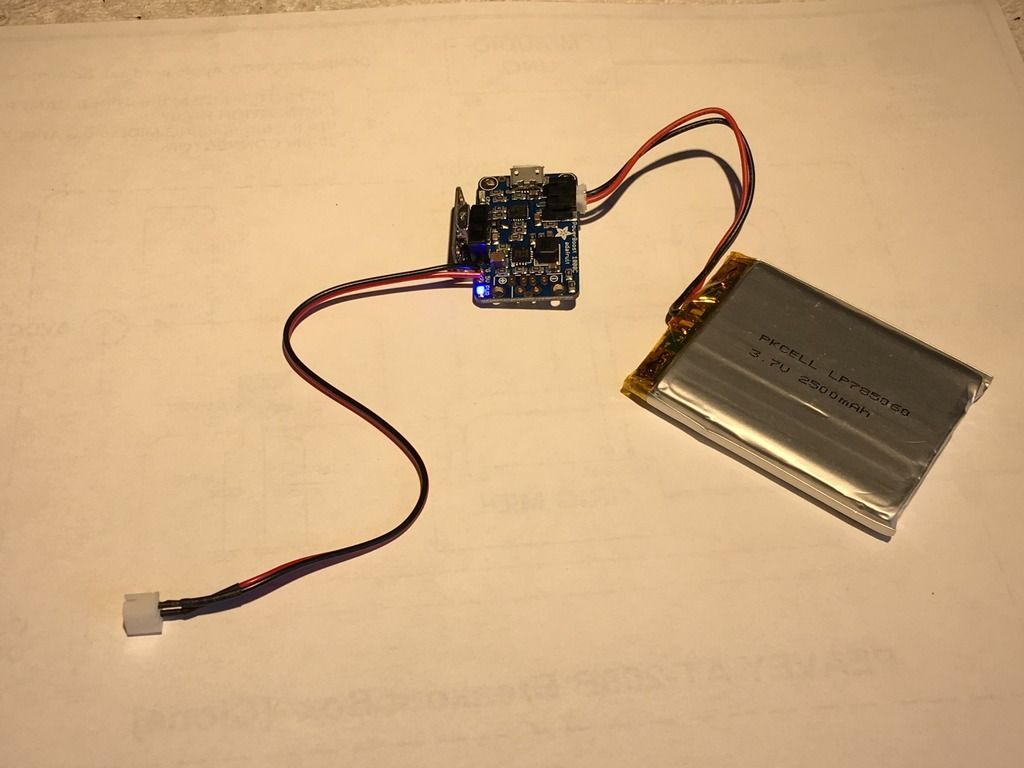 The battery was attached to the case using Goop (which makes it removable); the circuit board was mounted using 4 screws and stand-offs:
The most difficult part was cutting the case for access to the micro-USB and switch. I applied insulation to the back of the board and battery and mounted it to the tremolo cavity. Overall, it is about half as thick as the first solution and looks a lot cleaner.
If I had to make more of these, I'd like to explore 3D printing the case for a more professional look. If any members would like to assist with that, I would be very grateful.